Learn how Mindstream helped transform administration, operations and student services, resulting in significant cost savings and effectiveness gains
Starting Position
LeTourneau University (LETU) faced the same challenges many private institutions before the COVID-19 pandemic:
An annual budget deficit of ~ $ 4 million
Declining new enrollment and concerns about retention, e.g., 5 + years of declining non- traditional enrollment
A lack of consistent data standards across the institution
Inability to adequately fund mission critical support services such as Information Technology
A culture of decentralization and resistance to change
Insights & Advice 
LETU's leadership engaged our team in August 2019 to conduct an Effectiveness and Efficiency Review of the university. Our charge was to identify and design options that closed the budget deficit, reversed enrollment and retention declines, produced consistent data standards, and undertake a comprehensive of the university's operations. Our scope of work included reviewing the university's strategy and structure, as well as traditional (residential) and non- traditional admissions and enrollment, procurement, information technology and management, facilities management, marketing and communications, and finally, auxiliary functions such as including the Campus Book Store, Dining and the Belcher Center for university special events.
Our assessment of these key areas uncovered several problems that were driving institutional inefficiency and ineffectiveness.
Over time, artificial divisions between residential and non-traditional admissions and student service functions were created that prevented synergy between the two areas and increased costs for both units. In addition, non-traditional student retention was poorly managed and measured and enrollment funnel data for both segments was defined and reported differently in different offices. A lack of consistent data standards made accurate and timely reporting almost impossible and paralyzed decision-making at all levels
Layers of administration and unneeded process kept the university from the ability to make real change. For example, human resource functions, over time, were spread across multiple offices and inconsistently applied. This culture of decentralization created barriers for student success and permeated the institution.
Our rigorous root cause analysis drove solutions that addressed these problems holistically.
New procurement policies and practices were developed that effectively curtailed unnecessary spending but fit within the goals and culture that LETU leadership wanted. This included travel policy, process, and technology improvements that controlled costs and dashboards to analyze all levels of data, from purchasing card spend to admissions funnel data.
We recommended and implemented significant changes to service and auxiliary areas. A new plan and process for Information Technology services increased responsiveness and effectiveness. Facilities Management efficiency was improved through prioritizing and adjusting of APPA levels. Workflows for facilities and event planning were streamlined through a new ticketing system implementation. Consolidated office support functions were recommended to improve efficiency and reduce workloads.
The focus on enrollment led to a new set of data definitions that drive consistent reporting of information about the admissions funnel. Revamping workflows in enrollment led to removal of many barriers in the application, admission, and registration processes for all students. Additionally, streamlined workflows in non-traditional admissions allowed staff to refocus on non-traditional recruitment.
To out the focus back on student retention in the nontraditional advising function, we re-aligned organizational structures and people and aided in improvements to onboarding for new non-traditional students.
The Mindstream solution set included Critical-To-Quality metrics and Key Performance Indicators to measure success of all initiatives. Also, each plan contained change management initiatives to ensure adherence to and cultural adaptation of new processes and policies.
Impact
Mindstream identified over $6 million in recurring and one-time savings, which enabled LETU to reduce their budget deficit. Additionally, our analysis and approach helped LETU to:
Implement new financial policies and technologies that foster financial discipline
Increase efficiency and reduce errors on over 30 major processes across the university
Integrate nontraditional and residential application and admissions process to increase enrollment
Increase retention of non-traditional students
Thanks for all the work you've done for us this past year. I know it was the Lord's timing to connect us last year so that we completed all this work prior to the challenges of this year. It is going to be tough, but if we still had the budget deficit it would be even worse. I am feeling much more confident of our ability to move towards a financially sustainable place as we are in the process of implementing many of your recommendations and solutions… hopefully, we have and are putting in place the right measures to begin to turn that ship around over the next year or two.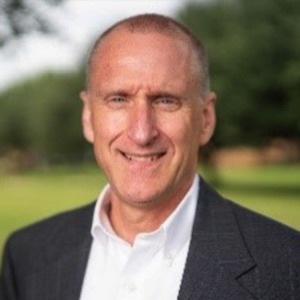 Mike Hood
Vice President for Finance & Administration